2017 North American Championship coverage: schedule, rosters, news, live stream information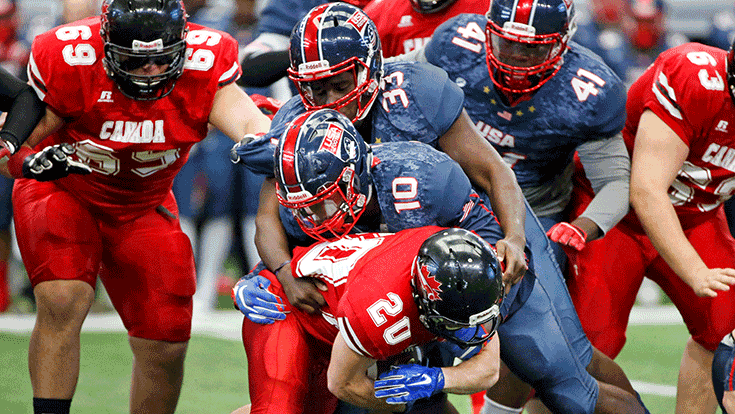 By Stephen Spiewak | Posted 1/21/2017
The inaugural North American Championship will take place Saturday, Jan. 28 at Disney's Wide World of Sports in Orlando, Fla.
The event will feature the U.S. National Teams taking on Canada in a two-game event.
USA Football assembles and manages the U.S. team, while Football Canada is responsible for overseeing the Canadian team.
Here's the information you need to follow the first-ever North American Championship
Schedule:
5:30 p.m. ET: U.S. Under-18 National Team vs. Canada Under-18 National Team
8:30 p.m. ET: U.S. Under-19 National Team vs. Canada Under-19 National Team
Rosters:
Livestream information
ESPN3 will have live coverage of both North American Championship games. The game will also be televised Sunday at 9 a.m. ET on ESPNU.
There will also be a live stream available for audiences outside of the United States. 
News:
Share